Banana Moon is a cocktail bar/restaurant located in Patras, Greece. It offers western, oriental and eastern cuisine as well as refreshing exotic cocktails at the heart of the city. Established in 1981 as a top nightlife venue, Banana Moon re-opened for business in 2013 after a decade of inactivity. As Principal Designer I provided design and consultation services, as well as photography and communication with third parties.
Logo Design, Print & Web Collateral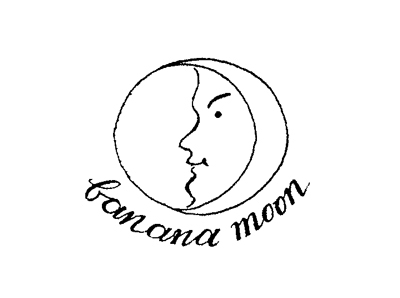 The original logo was designed by George Bogdanopoulos, a local iconographer. The objective was to improve upon the original design by adjusting the overall balance and element relations, thus improving legibility and scalability.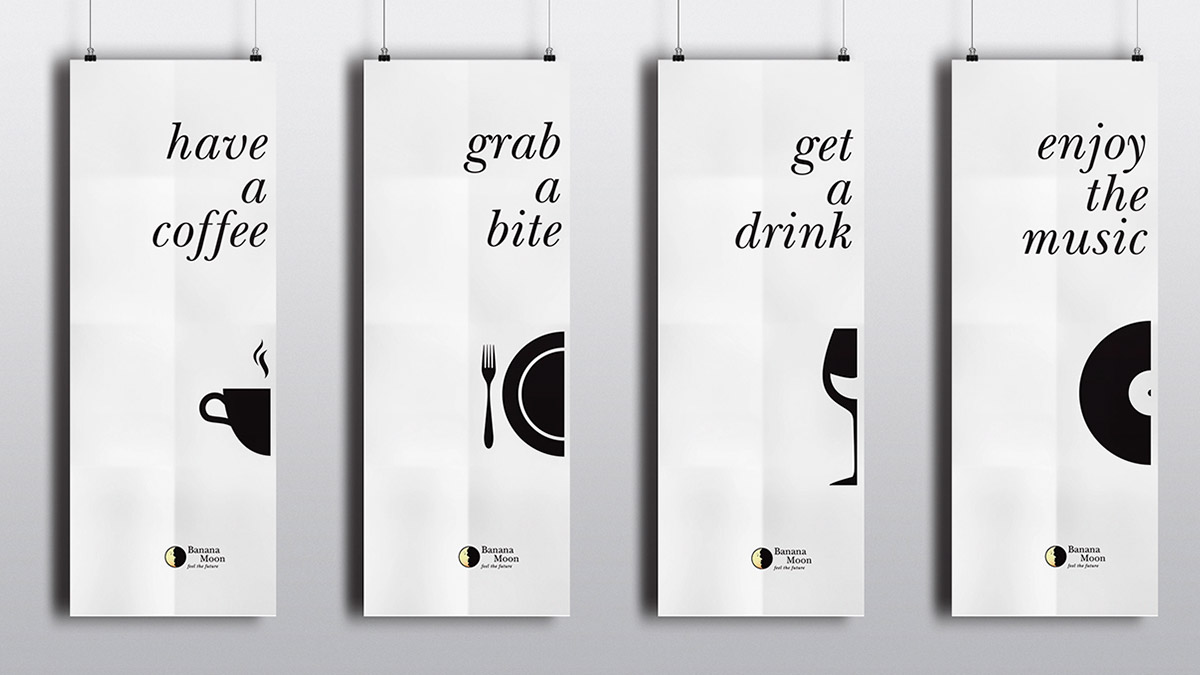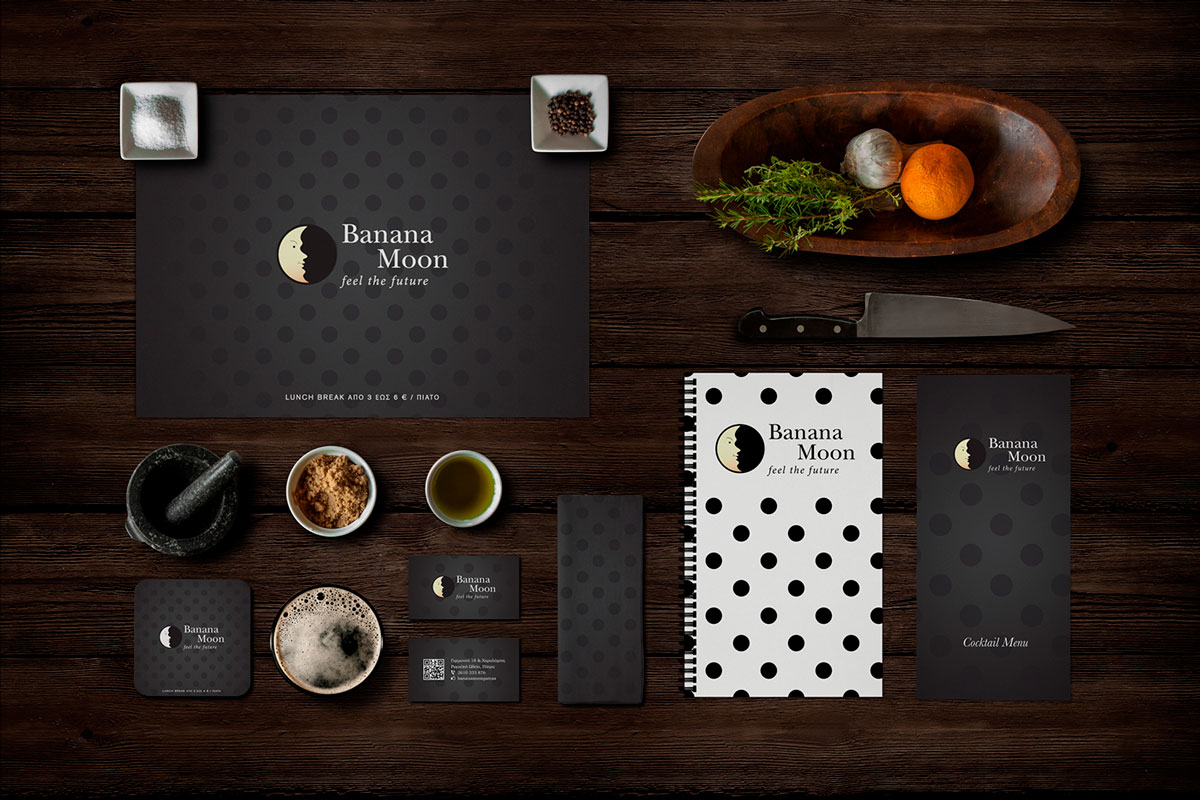 The project took 3 months to complete and was delivered on time for the grand opening. During this time I delivered a new logo design and signage; food & cocktail menus with their respective digital versions; print and digital collateral; and photography. I also liaised with printing businesses to establish the best materials for the job and to achieve streamlined deliveries, as time was of the essence.